Life stories
Almost 2,500 Czechoslovak men and women fought as members of RAF and WAAF. All of their stories are interesting and deserve to be remembered regardless of the fact if they were fighter pilots, cooks, navigators or mechanics. Because of the limited space, we had to select just a few men and women. I believe that you will look for further information on our website, which we would like to launch with your help, or even somewhere else.
One of the three Czechoslovak commanders of the British RAF squadrons.
W/Cdr František Fajtl, DFC
Born on 20th August 1912, Donín, Louny District, Ústí nad Labem Region
Died on 4th October 2006, Prague
Promoter of our war airmen, to whom many of us are indebted for our hobby
He fought against the Luftwaffe already in France. He was also a pilot in the Battle of Britain. In 1942, he became the commander of 122 "City of Bombay" Squadron. The same year, he was shot down over France. He managed to escape via Spain and Gibraltar. This story is described in the book called "Shot Down." Since 1944, he was the commander of an Air Force unit that formed a part of the Air Force of the Red Army. It operated from an airfield in the rear of the enemy. It supported the Slovak National Uprising, which was an uprising of the Slovaks against the Germans, their former allies. After 1948, he also became a victim of communist persecution. He was jailed and later forced to work as a warehouse clerk for a while. During the relatively freer 1960's, he returned to aviation and was employed at the State Aviation Inspectorate. He wrote seventeen books, in which he described his experience and experience of his fellow fighters. He was also substantially involved in translation and lecturing activities. His memories formed the main basis for the screenplay of the film called Dark Blue World.
An elementary school in Prague - Letňany, a Business Academy, a park in Louny and the airport in Slaný, they all have been named after František FAJTL. Memorial plaques in his memory have been unveiled at the above mentioned school in Letňany, at the airport in Slaný and in the house he was born at in Donín. Moreover, one of the streets nearby the Václav Havel Airport in Prague - Ruzyně has been also named after him.
63rd Flight, last goodbye picture after the occupation. František Fajtl via Jiří Rajlich.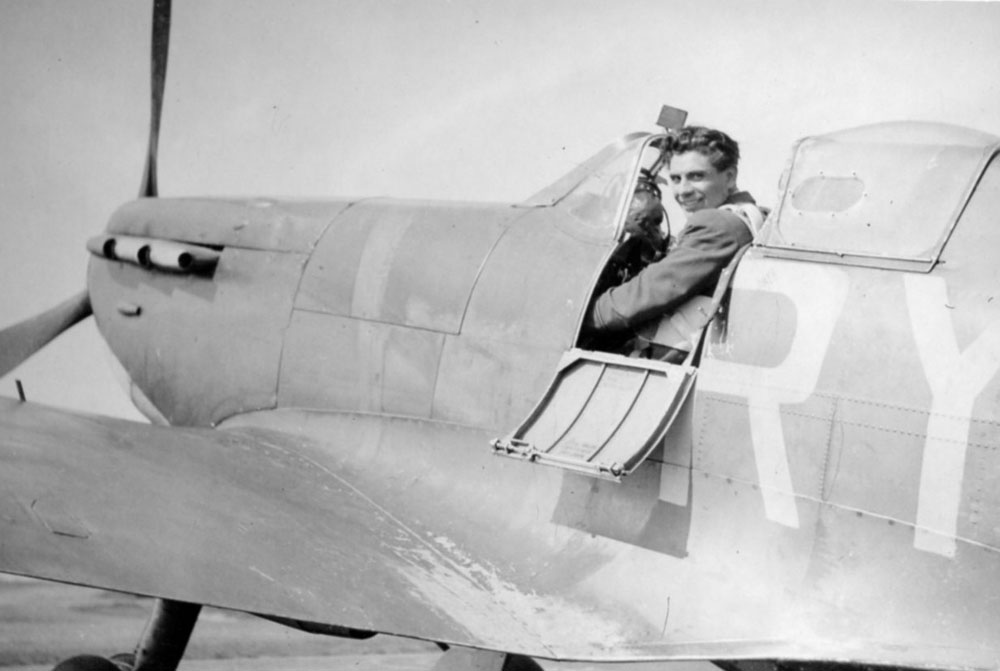 Moravské zemské muzeum
Poremba Airbase, 26th April 1945. František FAJTL as the commander of the 1st Czechoslovak Independent Fighter Regiment in the USSR. He is on the picture together with the commander of the 1st Czechoslovak Mixed Air Division in the USSR Ludvík BUDÍN. František Fajtl via Jiří Rajlich.
The most successful Allied fighter pilot during the Battle of Britain.
Sgt Josef František, DFM and Bar
Born on 7th October 1914, Dolní Otaslavice, Prostějov District, Olomouc Region
KIA on 8th October 1940, Ewell, Surrey, Great Britain
Czechoslovak pilot who would fly with the Poles
He was one of the volunteers who had stayed in Poland and fought there against the Germans. After the fall of Poland, he managed to get to France, where he decided to stay with the Poles. A Czechoslovak officer, to whom he reported in France, did not understand why he is coming to France so late (Poland was not initially interested in services of our pilots, so they were usually sent directly to France). In Great Britain, he would fight in the Battle of Britain as a member of 303 (Polish) Squadron. His most successful day was 11th September 1940, when he downed three German aircraft in one day. Durning the month, he shot down a total of seventeen planes for sure and one probably. He was killed in an unexplained accident of his aircraft.
On the 35th anniversary of his death, on 12th October 1975, a memory plaque dedicated to him was unveiled at an Otaslavice school. Today, this school bears his name. After 1989, the Prostějov Aviation Club was named after him.
Josef FRANTIŠEK as a member of the Czechoslovak Air Force before the war. Archive of Tomáš Jambor.
Northolt Airport, 18th September 1940. Josef František is receiving Virtuti Military, 5th class. Collection of Jiří Rajlich.
Father by the grave of his son, summer 1947. Collection of Jiří Rajlich.
Boxer becomes an air gunner
W/O Vilém Jakš
Born on 25th April 1910, Bratčice, BrnoVenkov District, South Moravian Region
MIA on 21st August 1943, Bay of Biscay (missing in action/MIA)
He was the first Czechoslovak boxer to fight for the title of the professional world champion. It was in Paris against Marcel Thil in 1935.
He refused to stay in the French Riviera with his girlfriend, Hungarian actress Käthe von Nagy, and sailed from defeated France to Great Britain to become a member of the RAF.
After he logged his first two hundred flying hours, he became a weapon instructor and sport staff sergeant, training novices. Because of "stupid people who would blame him for having a safe job while others are fighting," he would eventually sign up for the service again. He has been missing in action since 21st August 1943. On that day, first two Liberators of 311 (Czechoslovak) Squadron took of for a mission. Only one of them returned. The commander of the squadron Jindřich BREITCETL was in the plane with Vilém, thus becoming the only commander of this squadron that was killed in action. Their aircraft was shot down nearby Brest by a superior force of German fighters. The bodies of the aircraft crew have never been recovered.
There are memory plaques in his memory installed on the house he was born at and on the square of the community he came from. A running Memorial of the JAKŠ Brothers used to be organized there too. Director Jaroslav Soukup was inspired by the story of Vilém JAKŠ and, in 1986, made a movie called "Fists in the Dark".
Poster for the boxing match between Vilda JAKŠ and Marcel THIL for the title of the world champion. Vilda JAKŠ did not win the match. His coach threw a towel in the ring.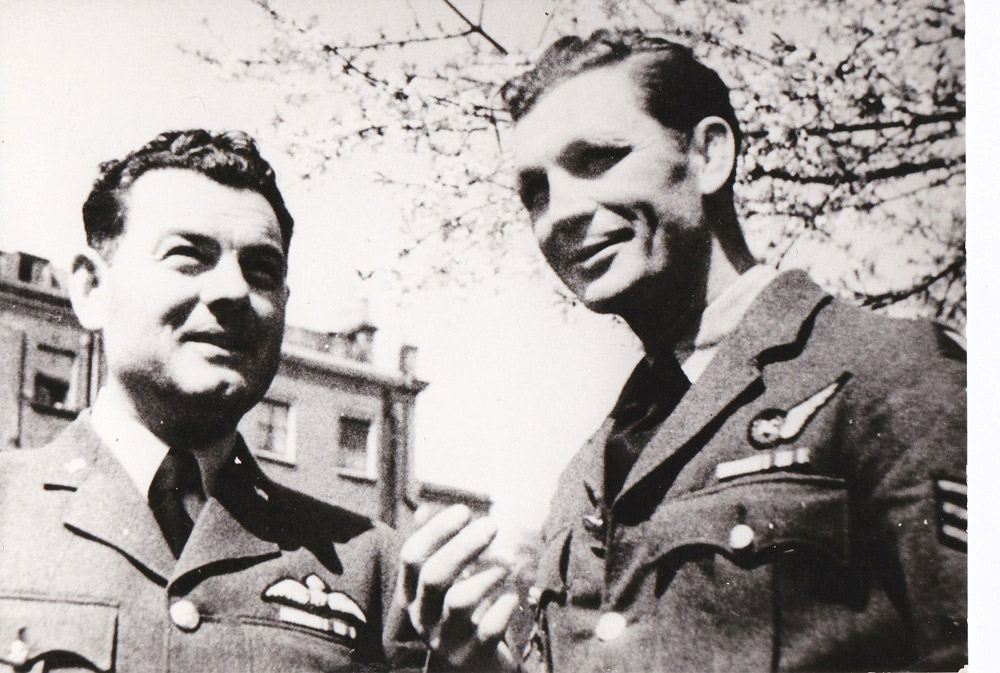 Josef SCHEJBAL, commander of 311 (Czechoslovak) Squadron and Vilém JAKŠ. Josef SCHEJBAL, CBE was the commander of the Flight A and subsequently also of 311 (Czechoslovak) Squadron.
Vilém JAKŠ as the sport officer after completing his operation term.